Stephanie is the creator of
The Loud-Mouth lifestyle blog
. I found her blog through the lovely
Citizen Rosebud
. I love her blog's strong voice, and it's motto "you only get one life, so live it loudly"
(direct quote from blog)
. Whether it's her style, vegetarian beliefs, or her changing careers she definitely lives by that motto. She blogs from Los Angeles California where she works at Ann Taylor.
The Loud-Mouth is a little glimpse into Stephanie's lifestyle. Her outfit posts are full of her wearable, and chic everyday style. If you are in the LA area you can check out some of the tasty restaurants she reviews. She has a passion for photography which shows through in her blog's photos. You can find her prints for sale on
Etsy
.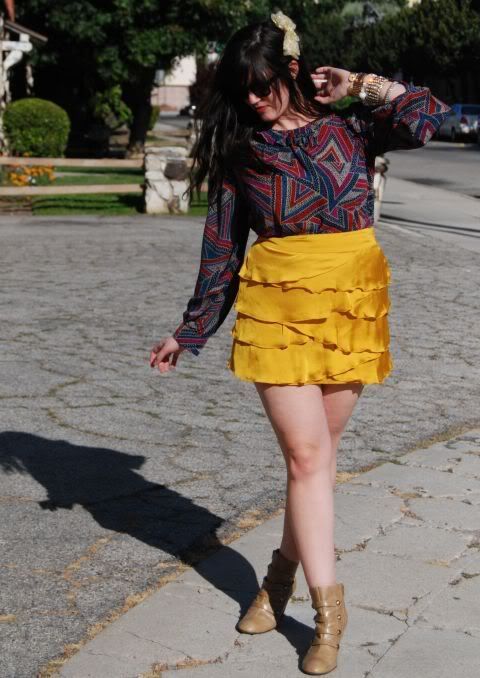 Keep a lookout for her on
Twitter
,
Bloglovin'
, and
Facebook
.
Why did you start blogging?
I've been blogging for half my life now. :) It started when I was twelve... I simply wanted a place to post my poetry, stories and updates for friends. I didn't have a public blog until six months ago when I started
the-loudmouth.com
! The main reason I went public is because I wanted to share my life with the world -- not that it's an especially exciting one, but I fully believe that by living life to the fullest (AKA loudest!) I will inspire others to do the same. Life is too short to not love and experience as much as possible!
What is your favorite thing about blogging?
I really love that it's an outlet for my creativity. It's so satisfying and gives me something to look forward to in my daily routine!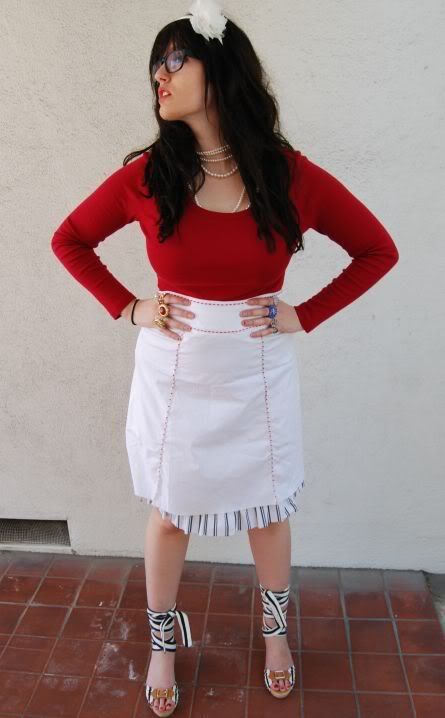 Why do you think having your own unique personal style is important?
When one's personal style reflects his or her personality, he or she will automatically be unique -- because we're all different! Your style should show the world who you are... otherwise, no one will get to know awesome you. :)

What color or print combination have you been loving lately?
I've been wearing a lot of neutrals paired with pops of color -- yellows, oranges and pinks. Summery stuff!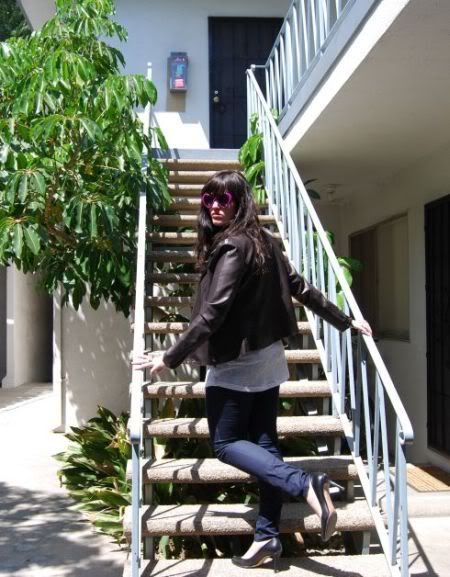 What is your favorite item of clothing, or accessory?
I love all of my accessories equally... I own an obscene amount of cheap jewelry. I couldn't pick just one piece!
What are your favorite stores to shop at on a budget?
Well,
Ann Taylor
of course, but I'm biased because it's my workplace. They really do have great sales
all
the time though, so go check it out! And you can never go wrong with
Forever 21
and their cute, cheap trends.
What is your best money saving fashion tip?
Ask yourself, "How often am I going to wear this? Is it worth the price?" Then decide!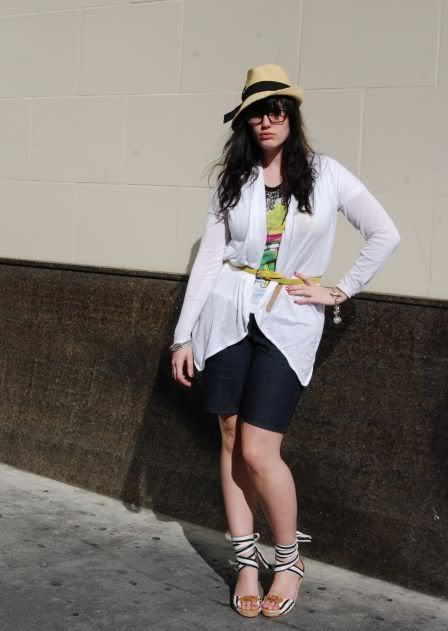 With all my heart,
<3 Vanessa